MathType for Oxygen XML Author
Once you open MathType in oXygen Web Author, you will need to activate it to be able to write equations. Click on the "Start now!" button, and you will be prompted with a dialog with the "Enter product key" button. Click the button and introduce your Product Key.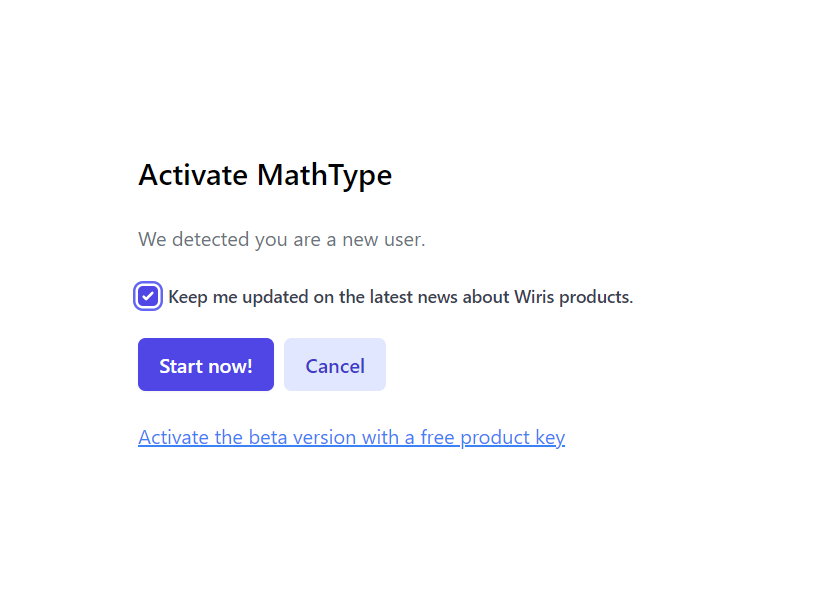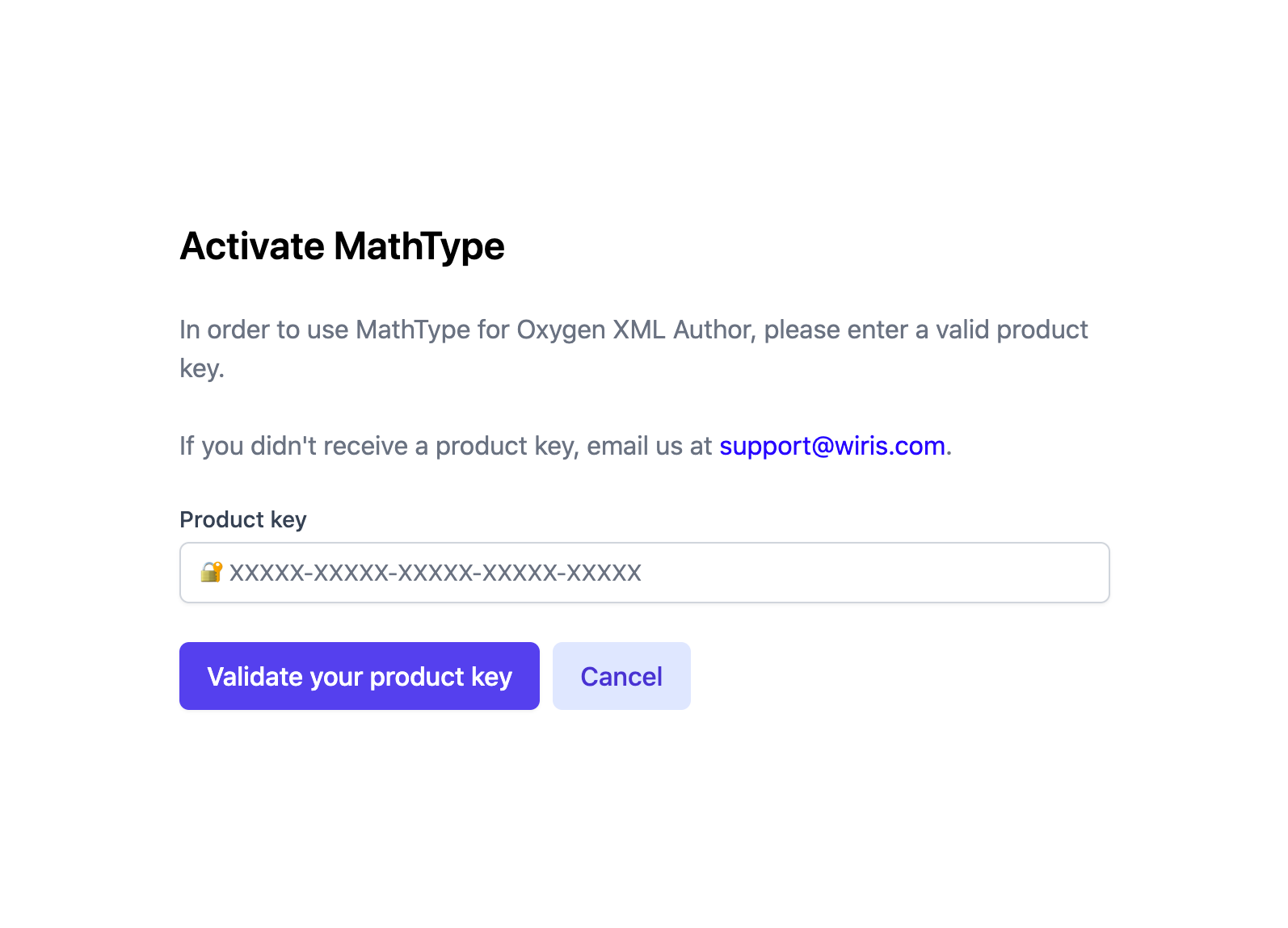 Adding equations using MathType
Follow the steps below to add an equation on Oxygen Author.
Right-click on the XML element where you want to add the MathML equation. Then, in Insert, press the Insert equation... button.

When the MathType editor opens, create the equation and click or tap Insert to insert an equation into the document. For additional instruction on using the MathType editor, an excellent place to start is with the Introductory Tutorials.
Editing equations using MathType
Editing equations is easy with MathType. Double-click on the equation you want to edit, and Mathtype's editor will appear with the equation, ready for the change.
Feature comparison with MathFlow
表
35
.
Feature comparison between MathType for oXygen Author and MathFlow
Feature

MathFlow for Oxygen (deprecated)

(1) - Currently under development

(2) - Equation fonts in Oxygen are inherited by the context

(3) - Although MathType supports MathML3.0, Oxygen's rendering library, Jeuclid, does not support MathML 3.0. (RTL and line breaks are not supported)

System Requirements

Offline

No(1)

Yes

No

OS

Windows and Mac

Windows

Any

Editing

Control over equations visual presentation

Very good

Great

Very good

Customizing editing behavior

No

Yes

No

Toolbar customization

No

Yes

No

MathML source editing

No(1)

Yes

Limited

Font management and predefined/custom styles

Limited(2)

Yes(2)

Limited

MathML support

Equation rendering

Rendered by Oxygen(3)

Rendered by Oxygen(3)

Yes

Publishing components

-

No

No

No. Oxygen Web Author has no publishing features