<text size="0.8em">Working with polygons? See erase (geometry) </text>
Erases an element of a list or vector.
Given a list or vector , and integers or sets of integers , erase the elements in at positions .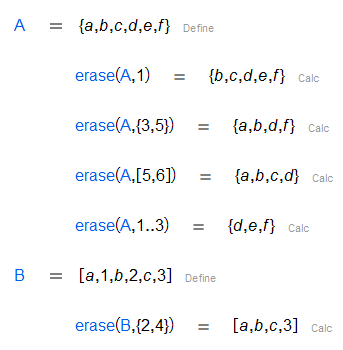 Given a matrix , and two sets sets of integers and , erase rows and columns .